Is This Niche Hot?
An average of 30%-50% of the population snores. Your blog could help those people (and all the people around them) get a better night's sleep.
People can sometimes brush a problem off when they feel it only affects them. But the thing with snoring is that it typically doesn't just affect the snorer…
Just about everyone will sleep in the same room as other people during their lives. If you work in the military or a service like fire-fighting, you'll have to sleep on a bunk amongst many others. With such an important job at stake… do you really want your co-workers to be deprived of sleep?
And of course there's your significant other to think about; whether you've met them yet or not.
You wouldn't tolerate it if someone sleeping in the same room as you screamed in your face every five minutes, would you?
There is help available for snorers. Your blog could share this fact, as well as the how-to information.
"Stop Snoring" is a super hot money niche. According to Google Keyword Tool, snoring related keywords command high exact-matched searches every month:
.
Is This Niche Evergreen?
According to Google Trend, this is an evergreen niche where products and services will always be in demand. Check out Google Trends Stat for the following keywords:
.
What You Get In This Package?
The short answer is~ Everything you need to start making money in the "Stop Snoring" niche. Below are the details:
1) Premium WordPress Theme ($70 value)
2) Professional Design ($197 value). Gorgeous customization of premium theme!
3) Pre-installed SEO Plugin (Priceless) All the essential plug-ins has been added for maximum optimization.
4) Keyword Research done for you ($97 value). Google, Yahoo and Bing, have hidden a lot of gem keywords from us. If you're doing keywords research traditionally through Google Adword's Keyword Tool and Keyword Planner, then you have missed out big time. I'll send you a list of 1704 keywords that have very little competition. The Incredible thing is, your competitors can't find these keywords in the Google Keyword Tool, Word Tracker, or Market Samurai.
5) 8 Keyword-rich articles already posted.
6) 90 keyword-rich articles that can be used as articles, posts or email newsletters.
7) One CPA offer added. I've set up a high converting stop-snoring CPA offer on the blog's side bar. I'll show you which CPA network to sign up with and get them approve your application straight. All you have to do is log in to your account, add in your affiliate link. Done!
8) Two Commission Junction merchants added. I've set up 2 high converting Commission merchants on the blog's side bar. The banners go out to the merchant's site which converts extremely well for the targeted visitors in this niche. All you have to do is sign up with Commission Junction, add in your affiliate link. Done!
9) Your own Amazon online store. Amazon pays 4% – 8.5% per sale. You'll get paid once your visitors buy.
.
I Have a Blog – Now What Do I Do With It?
I could end this deal right here and right now and it would be worth what I am asking… But, I want to over deliver. I've prepared a Quick Start Guide for you. This short, no fluff guide explains how to get your blog bringing in traffic (and cash) as quickly as possible. You'll learn exactly what steps to take and in what order. No need to stress when you have this easy to follow guide.
.
What About Support?
I'm there for you every step of the way. Need help? No problem! I'm just an e-mail (private message) away.
Plus I have a series of [highlight]12 tutorial videos[/highlight] to show you how to get this blog up and running on your domain fast! Still don't know how to install it? Send me $15 Installation fee and I'll install it for you.
.
LIMITED OFFER! Only 25 Are Being Sold, So Act FAST!
Click the button below to grab this package for only $25. You will get instant access to download your package immediately after successful payment!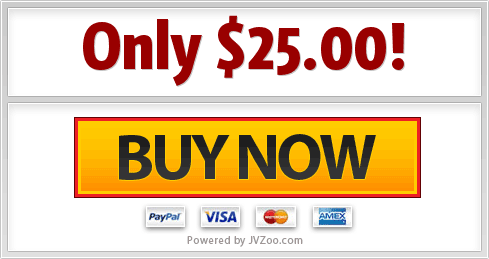 .
[highlight]Important:[/highlight] Domain not included and there are no resell rights.
This niche blog package is for personal use only.
License For The Blog
[YES] Edit the graphics and claim ownership
[YES] Can edit products and product descriptions
[YES] Can edit articles
[NO] Can be sold
[NO] Can be given away
[NO] Can sell Private Label rights
[NO] Can sell Master Resale Rights
[NO] Can sell Resale Rights