Is This Niche Hot?
Recreational fishing puts 30 billion dollars into the economy in America alone, supporting over 350,000 million jobs.
Anglers are very dedicated and ready to spend a lot of money on their hobby. They want to know things like what are the best seasons to fish? What time of day is best? What kind of fish will respond best to certain baits? What are best brands of fishing equipment? With your fishing blog, people will come to YOU for that information and the latest in fishing products.
According to the U.S. Department of Interior, Fish, and Wildlife service; fishing ranks as the 4th most popular sport in the U.S. and over 44.4 million people fish. The National Sporting Goods Association estimates that anglers spend $35.6 billion per year on their hobby.
Besides offering information you can sell fishing poles, lures, boat accessories, subscription to fishing magazines, kayaks and even the latest high tech gadgets for locating the best fishing spots.
"Fishing" is a super hot money niche. According to Google Keyword Tool, fishing related keywords command high exact-matched searches every month:
.
Is This Niche Evergreen?
According to Google Trend, this is an evergreen niche where products and services will always be in demand. Check out Google Trends Stat for the following keywords:
.
What You Get In This Package?
The short answer is~ Everything you need to start making money in the Fishing niche. Below are the details:
1) Premium WordPress Theme ($70 value)
2) Professional Design ($197 value). Gorgeous customization of premium theme!
3) Pre-installed SEO Plugin (Priceless) All the essential plug-ins has been added for maximum optimization.
4) Keyword Research done for you ($97 value). Google, Yahoo and Bing, have hidden a lot of gem keywords from us. If you're doing keywords research traditionally through Google Adword's Keyword Tool and Keyword Planner, then you have missed out big time. I'll send you a list of 1258 keywords that have very little competition. The Incredible thing is, your competitors can't find these keywords in the Google Keyword Tool, Word Tracker, or Market Samurai.
5) 8 Keyword-rich articles already posted.
6) 72 keyword-rich articles that can be used as articles, posts or email newsletters.
7) Four Commission Junction merchants added. I've set up 4 high converting Commission Junction merchants on the blog's side bar. All banners go out to different Commission Junctions merchants which converts extremely well for the targeted visitor in this niche. All you have to do is sign up with Commission Junction, add in your affiliate link. Done!
8) Your own Amazon online store. Amazon pays 4% – 8.5% per sale. You'll get paid once your visitors buy.
.
I Have a Blog – Now What Do I Do With It?
I could end this deal right here and right now and it would be worth what I am asking… But, I want to over deliver. I've prepared a Quick Start Guide for you. This short, no fluff guide explains how to get your blog bringing in traffic (and cash) as quickly as possible. You'll learn exactly what steps to take and in what order. No need to stress when you have this easy to follow guide.
.
What About Support?
I'm there for you every step of the way. Need help? No problem! I'm just an e-mail (private message) away.
Plus I have a series of [highlight]12 tutorial videos[/highlight] to show you how to get this blog up and running on your domain fast! Still don't know how to install it? Send me $15 Installation fee and I'll install it for you.
.
LIMITED OFFER! Only 25 Are Being Sold, So Act FAST!
Click the button below to grab this package for only $25. You will get instant access to download your package immediately after successful payment!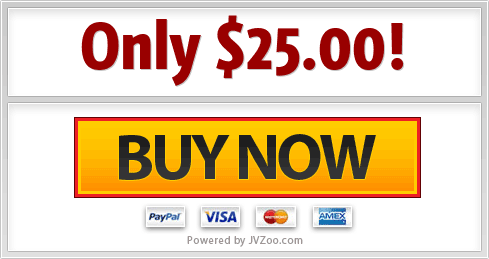 .
[highlight]Important:[/highlight] Domain not included and there are no resell rights.
This niche blog package is for personal use only.
License For The Blog
[YES] Edit the graphics and claim ownership
[YES] Can edit products and product descriptions
[YES] Can edit articles
[NO] Can be sold
[NO] Can be given away
[NO] Can sell Private Label rights
[NO] Can sell Master Resale Rights
[NO] Can sell Resale Rights